Arcadia Campus
Pretoria | Capital City
Our Arcadia campus is well situated on the near eastern edge of the city of Pretoria with easy access for residents living in the immediate proximity as will as those living in the Moot, the established eastern suburbs, Sunnyside, and the many University residences.
We are a diverse, family oriented, student friendly congregation. Our doors are open to "whosoever" the Lord Jesus enables us to reach with the gospel. At any given time, we have identified at least 20 different nationalities in our church family, from different generations, cultures, socio-economic backgrounds worshiping together under the Lord Jesus Christ.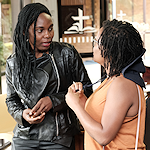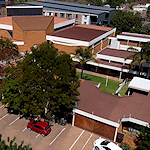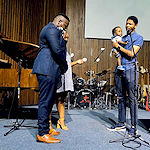 We are a conservative evangelical church where it is intention to proclaim the full Counsel of God consciously having His word set the agenda for all that we do and say. As a church we seek to hold the glory and honour of God as central to the ministry at our church.